Join us at our next parade
Saturday, October 21, 2023

        This outstanding community event will give everyone a chance to come together to celebrate various youth groups, bands, equestrian units, 
        floats, classic cars, leaders, and the businesses in Rowland Heights.  
Scroll down the page for more Information and Parade Applications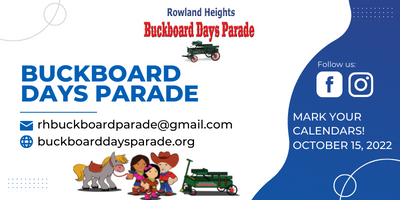 2023 Parade Important Deadlines and Dates
Buckboard Days Parade Light Post Banners Application
Here is another way to get your name out.
We will hang these throughout the community
for 6 weeks prior to the parade.
The number of banners is limited and time to print
them is required, so sign up today.
For this year only:  FREE to "event listed sponsors" on our
benefit sheet.  Prices are on the advertising sheet.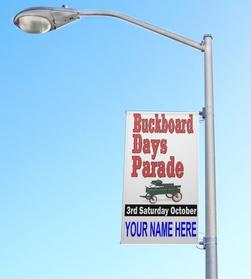 Festival Booth, Food Sales and Entertainment Application
Show off your organization, business, or products by putting up a canopy booth at the festival.
Program Advertising (for Non-Sponsor) Application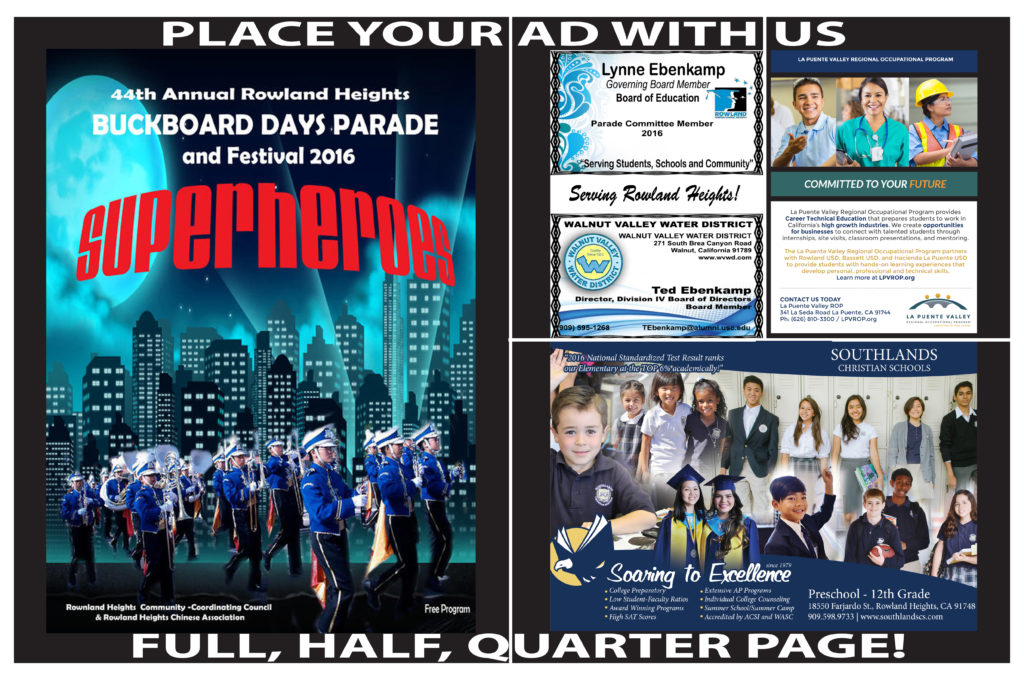 Parade Route And Other Information
The parade entries will line up on Nogales Street between Killian and Pathfinder Road then proceed North on Nogales Street, turn right on Colima, then left on Banida Avenue to Rowland Heights Park where the parade ends. (the walking distance is 1 mile)
Click a link below for more information