This year's parade theme is 

 "Passport Through Rowland Heights"

        This outstanding community event will give everyone a chance to come together to celebrate various youth groups, bands, equestrian units, 
        floats, classic cars, leaders, and the businesses in Rowland Heights.  
Scroll down the page for more Information and Parade Applications
2018 Important Deadlines and Dates
Parade Application
Click the button below to open our parade application and fill it out online.
Festival Booth, Food Sales and Entertainment Application
Show off your organization, business, or products by putting up a canopy booth at the festival.
Contact and send all food and booth related applications & questions
(including food truck applications and permits) 
to 
Nyangu Modesti
at
 nmodesti@parks.lacounty.gov  
Do not send to Parade email
Sponsorship Application
Money donated by sponsors will be used to cover the cost of the parade, including trophies, publicity, insurance,  printing of parade programs, and other associated costs for the parade.
Click the button below to open the sponsorship application file
NEW BUCKBOARD DAYS PARADE LIGHT POST BANNERS
Here is another way to get your name out.
We will hang these throughout the community
for 6 weeks prior to our parade on October 21, 2017.
The number of banners is limited and time to print
them is required, so sign up today.
For this year only:  FREE to "event listed sponsors" on our
benefit sheet.  Prices are on the advertising sheet.
Send inquiries to:  buckboardparade@hotmail.com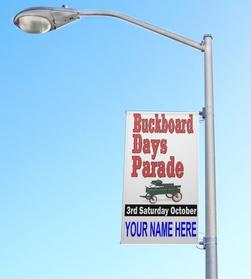 Program Advertising Application
We invite businesses and individuals to sponsor and/or advertise in our Program booklet for the parade.Sponsorship and advertising income will be used to cover the cost of the parade, including trophies, publicity, mailings, insurance and other associated parade costs, and printing of parade programs.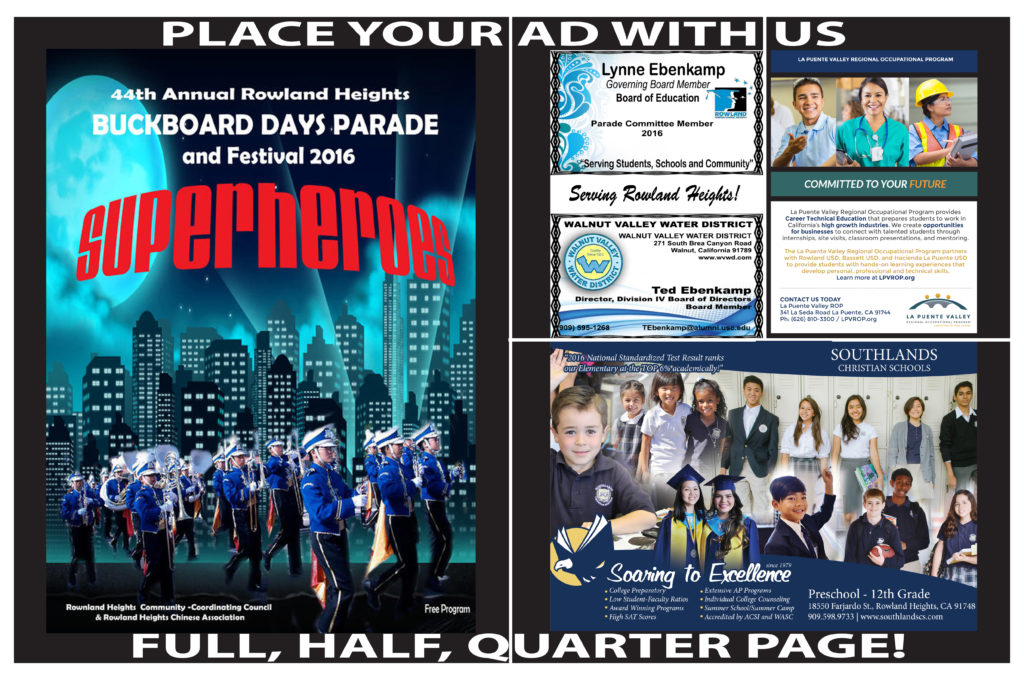 Parade Route And Other Information
The parade entries will line up on Nogales Street between Killian and Pathfinder Road then proceed North on Nogales Street, turn right on Colima, then left on Banida Avenue to Rowland Heights Park where the parade ends. (the walking distance is 1 mile)
Click a link below for more information
2018 Parade Event Street Closure 
Volunteer Application
It takes a lot of volunteer help to put on the parade each year. You can sign up to serve on the parade committee and/or work the parade. Experienced parade volunteers are a plus, but we will train anyone interested in helping.

Email us at: buckboardparade@hotmail.com 
  
or

Fill out the Information Request Form below